Daniel2


World's Fastest Video Codec
Use the power of the Nvidia GPU to massively accelerate your content creation, image processing and production workflows.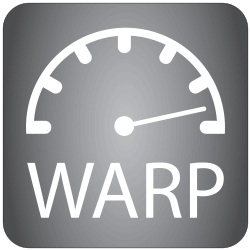 Many times faster than Apple ProRes, AVID DNxHR and of course JPEG2000. Achieve more.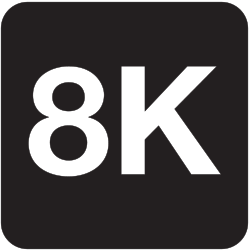 + Alpha + HDR
Daniel2 gives you 4K, 8K, HFR, HDR and Alpha channel. All without Quicktime and much smaller files.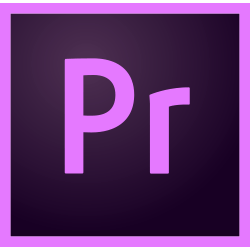 Adobe CC Plugin
Plugin for Adobe CC import, edit and professional video output in 8, 10, 12 or 16 bit color.
Daniel2 Adobe CC Plugin and Cinegy Player 3.0
Daniel 2 Codec Summary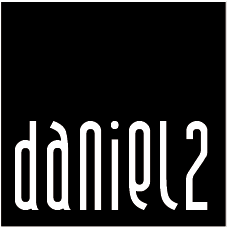 Traditionally video codecs have been defined by chip makers and not by software developers. Daniel2 is different. It was designed by software developers that for decades had suffered implementing "industry standard" codecs such as MPEG2 or H.264 in software running on ordinary PC hardware, but these had not been created with PC hardware in mind. Daniel2 was designed to be a massively multi-threaded parallel processing software codec that runs fast on CPUs and even faster on GPUs with their thousands of parallel cores and ultra fast RAM.
The Daniel2 codec is acquisition and production codec meant to be used for recording from camera sources, editing and post-production as well as playout. Daniel2 is aiming for the same space in the production workflow as AVID's DNxHR, Apple's ProRes, JPEG2000 or Sony's XAVC.
Application Areas
• Post-production - massively improved throughput and faster processing
• High density multi-channel HD or 4K recording
• HFR Cinema and 8K Broadcast Acquisitions - ultra-highres HDR recording using commodity IT hardware
• High-end VR Production – ultra-highres 360 degree recording and playback
• Ultra-high-speed recording – in HD, 4K, 8K or custom resolutions
• Mobile 8K and/or multi-cam 4K editing on notebooks
• Geographic imaging – much faster processing combined with selectable compression quality ranging from lossy to lossless
• Medical imaging - visually lossless or mathematically lossless while many times faster than JPEG2000
• Video over IP for broadcast and film
• High-end KVM over IP with very low latency and better fidelity than H.264 or H.265
• Display walls and tiled multi-screen / multi-projector presentations
• AI & Computer Vision – vastly improved throughput for machine learning and computer vision
The Daniel2 GPU based codec is inevitable. There is no way around it. The advantages are so compelling making this a no-brainer. It is a win, win, win scenario!

Daniel2 Codec Specs
From 4:2:2 to 4:4:4:4 color space - YUV to RGBA

From 8 to 12 bit as well a 16bit color depth
Extremely low encoding and decoding latency (< 1 ms for 8K)
Multi-generation re-compression without artifacts
Freely selectable compression ratio / bitrate
Variable bit rate, constant bit rate or constant quality encoding
Lossy or lossless encoding modes Nvidia CUDA acceleration and CPU fallback mode
Intelligent alpha channel support for small file sizes
IP video support - the perfect codec for high-quality compressed IP video transmission
Extremely high speed GPU decoder and very fast CPU decoder

Daniel2 Numbers
This is what Daniel2 delivers on a Intel Core i7-6700 PC using a Nvidia GTX1080 card
0
TIMES FASTER THAN APPLE PRORES 422
0
FPS 8K DECODE in 8 BIT TO NULL DEVICE
0
FPS ENCODE IN 8K 10bit HITTING LIMIT OF PCIE BUS
Cinegy LLC, 1101 Pennsylvania Ave, 3rd floor, Washington, DC 20004, USA

00 1 202-621-2350

sales@cinegy.com

http://www.daniel2.com