Daniel2 Products
There already a number of Daniel2 products that utilize the vast power of this new image compression technology. In most cases the Daniel2 codec will be used inside a product or image processing pipeline.
The "pure" Daniel2 codec as such as of little use to a normal user.

Daniel2 Codec
The low-level extremely high-speed image encoder / decoder (codec) optimized for parallel processing using thousands of cores / threads.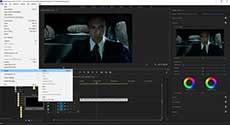 Daniel2 Adobe Plugin
Allows export from Adobe Premiere and Adobe Media Encoder to Daniel2 MXF files which can be played by the Daniel2 powered Cinegy Player 3.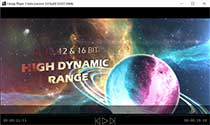 Cinegy Player 3
The next-gen video player for most professional video codecs as well as Daniel2. Support for 10 bit, HFR, HDR, LUTs, and more.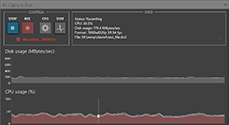 Daniel2 8K Capture
Capture app for realtime capture of 8K via 16x 3G or 4x 12G SDI or 4x HDMI 2.0 inputs. Uses Daniel2 GPU compression and allows playback while recording.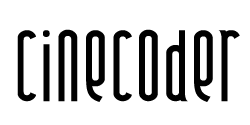 Daniel2 SDK
The Daniel2 SDK is part of the Cinegy Cinecoder SDK which also handles many other codec and wrappers (XDCAM HD, XAVC, AVC-Intra, QT, MXF etc.)

All Cinegy Products
The Daniel2 codec technology is integrated into all Cinegy products - from ingest over edit to playout - and of course Cinegy's video over IP products.